Discussion Starter
·
#1
·
After hearing of a friend's passing, I decided to come home and I didn't go to the map reading that I was originally intending on attending. So, to clear my mind of a few worries, I decided to go to Sloppy Floyd and fish for an hour or so, since parking was free.
I didn't bother fishing the bottom lake, so I just tried fishing the upper lake on the rock piles that I frequently fish. I only took 2 rods, the one with my Bitsy Bug on it, and the spinning rod you see in the pic below, that has a fluke on it.
After thoroughly fishing the rockpile for 15 minutes, this little fellow finally hit.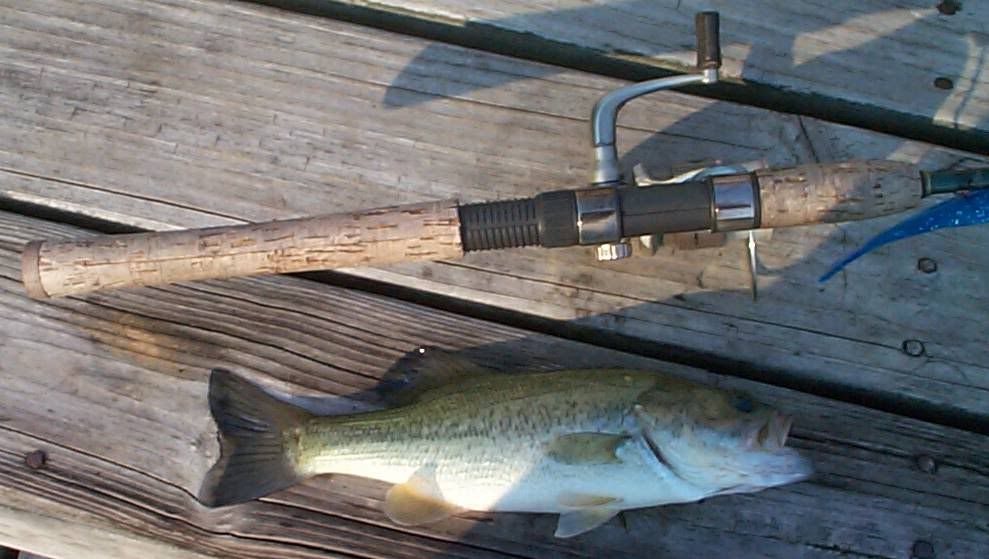 I would guess that he was exactly 12" long, and didn't weigh a pound, but he did fight hard.
I tried some topwater action with the hand-poured fluke, and I had either a very small bass or a bluegill decide to hit the fluke, right next to the paddleboats that I was fishing around. No hook-up on that.
The water was stained, which tells me that Summerville has been getting rain while the rest of us haven't. The water was only giving up about a 5" visibility, which is not how Sloppy Floyd normally is.