Discussion Starter
·
#1
·
Year's ago I wanted to be able to make my own spinnerbait skirts, so I bought some material from
www.jannsnetcraft.com
www.barlowstackle.com
and
www.staminainc.com
and put it into a little kit like this.
I was disappointed with the various things that were available to spread out / open the "bands" that hold the skirts together, so I went out and got me a vise ($20) and a couple of hollow needles ($3.95 for 2 of them).
You can see the needles at
http://www.wrights.com/products/catalog/boyeline/knittneedles.htm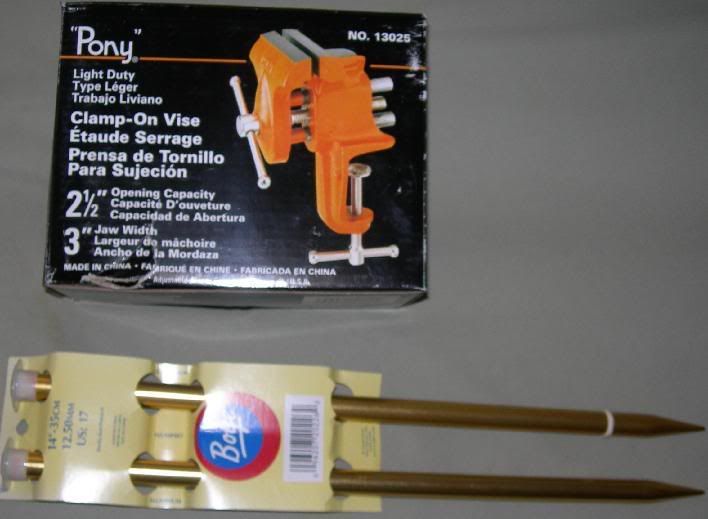 Take one of the needles and cut it to desired length. After you've cut it, take a small file and file down the rough edges on your new "tool".
Lubricate the tool with a little bit of petroleum jelly, then slide the band onto the tool.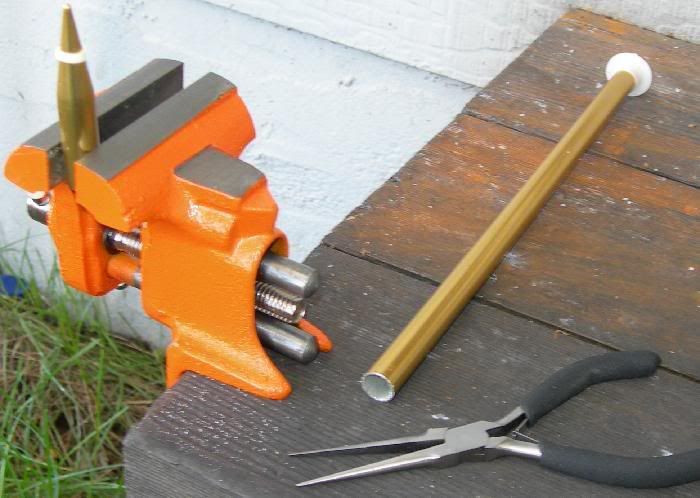 Cut some strands of material in the colors that you want for the skirt.
After you have reset the tool in the vise, slide in the skirt material and slide the band up onto the material.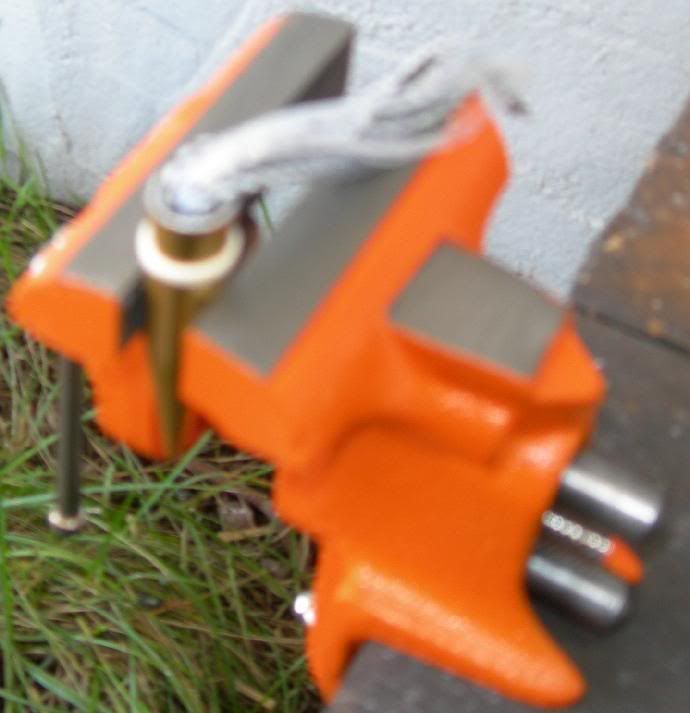 You can then slide the band further down the length of the strands, then trim the ends of the strands. If you need a shorter skirt, cut lengths prior to putting the band on to save material.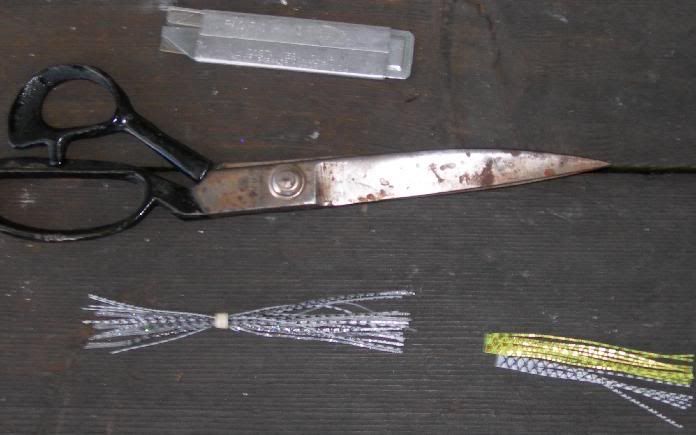 You can also use a small hobby-type needle-nose pliers, although this isn't as easy.
The vise also comes in handy for MANY other things too :cool2: