Discussion Starter
·
#1
·
There was a question posed as to how to rig one of my ******* Frogs so I thought I would share how I rig any frog. I use a Mustad Ultra Point 5/0 hook with the holding stem. It will ruin the frog when you set the hook, but I have almost a 100% hook up ratio using this hook, and besides, a tournament paycheck buys a lotta' frogs! Below are step by step pics.
You take the hook peg and shove it into the center of the frog (head of the frog)
once that is done, this is what it will look like...
at which point you will then bunch the frog into almost a 90 degree bend and thread your hook point from the belly out through it's back...
then, texpose the point of the hook into the skin of the frog...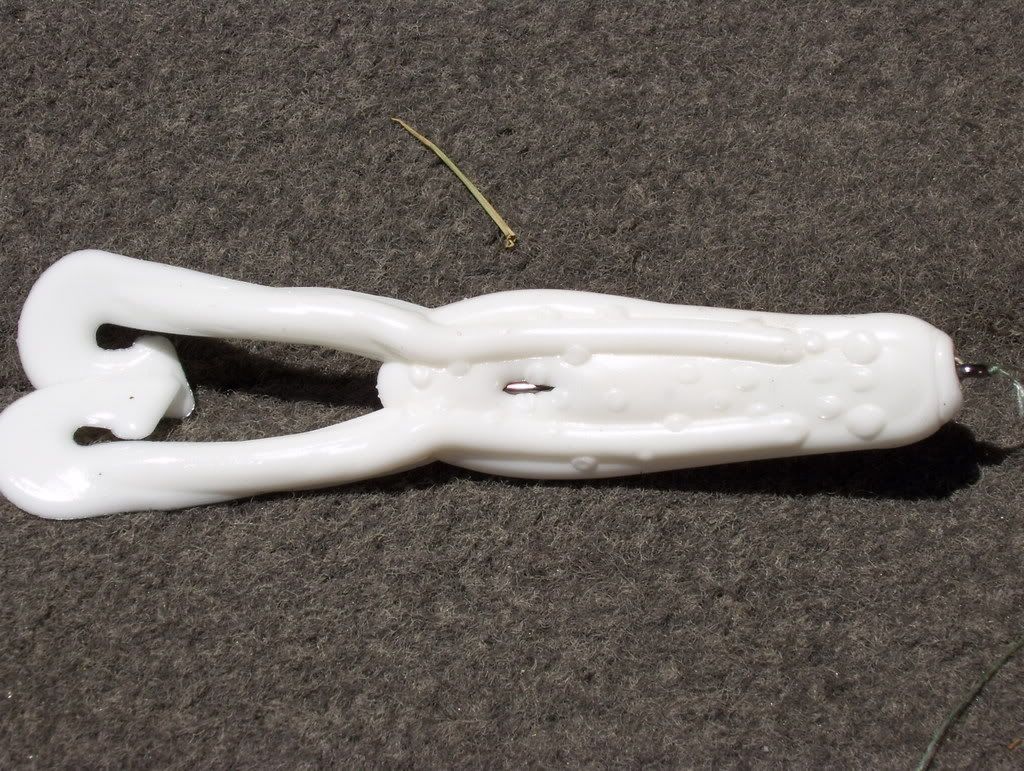 That is how I rig any plastic frog, and I use ******* frogs because the foot action is the best I have found, and the frog rides true accross the top of the water without having to use a 1/32oz weight like a lot of people use.
Good luck, and hope the pics have helped out!