Discussion Starter
·
#1
·
I inherited a dog when my brother died, kinda. Jake was(is) my nephews dog... Michael has never been around to take care of him. When he got him I didn't think it was a good idea. This dog was so affraid and timid of anybody that was around. I thought that was a bad sign. Now, I think he is just embarassed of his ears
. They cropped them wayyyyy to short. He was going to be raised to fight. Not by my family but the ones who gave then to my nephew.
I would like to introduce you to Jake.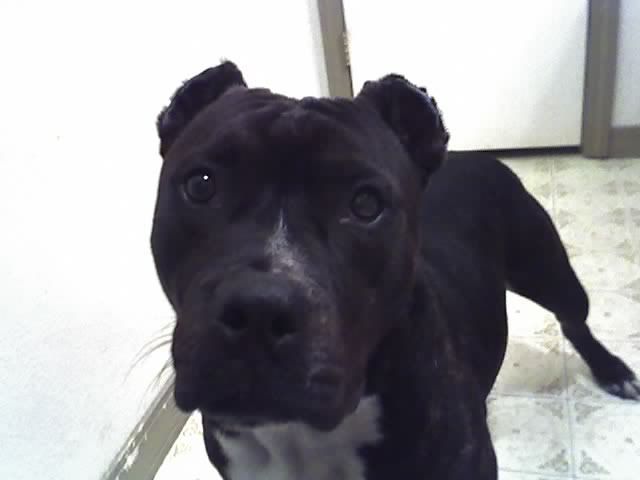 I have gotten close to him so much that he is sleeping with me. He is a wonderful dog. I love him so much!
He is so much more active in the house than I thought he would be, he gets really excited when I get his snacks out. He slides into the fridge, couch, table and chairs... He makes me bust a gut!!!
:clap:He stays out when I'm at work but with me every minute after that.