Hi Bassholes
Even though I may no longer be a New Jersey resident, I still make sure I get back to the Garden State periodically to wet a hook for Trout, Drum, Bass and Stripers.
Every November I get out with my old fishing buddies for the Striper bite. We went out of Cape May and headed out to the Twenty foot Slough.
The Bunker were hard to find in the days leading up to our trip but the fleets were able to get fresh bait right before our trip.
The day started out sunny about 40 degrees and worked it's way up to about 60 and partly cloudy. The Bay was like Glass.
I think the lack of bunker in the Bay in days prior hurt the fishing for most and the Bass seemed scarce. Of the six guys on our boat I was the only one to set a hook and bring in a keeper. 34 inches. A friend had one all the way up to the boat, only to have the fish spit out the hook and swim away. I was just happy to be out with old friends, and also got a chance to visit with My mom and sister who live in Cape May. Mom even helped with the fileting of the Bass. She is no stranger to fishing, owning a Grady White and fishing with her husband many times for Flounder and any thing else the Bay would offer.
All in all, a very enjoyable weekend.
Here's the fish and yes I did get some razzing for wearing my Bassholes jersey on the boat, but the proof was in the pudding, I caught the only fish.
__________________
I Fish, Therefore, I Am !!
Spare the Rod, Spoil the Fish !!
4 Time Dinkmaster Champ
ThinkTankLures Field Staff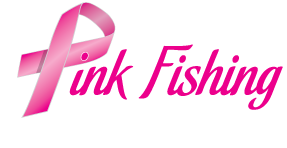 The Charm of Fishing is that it is the Pursuit of What is Elusive,Yet Attainable  A Perpetual Series of Occasions for Hope